2023 Introductory Offer
14 December, 2022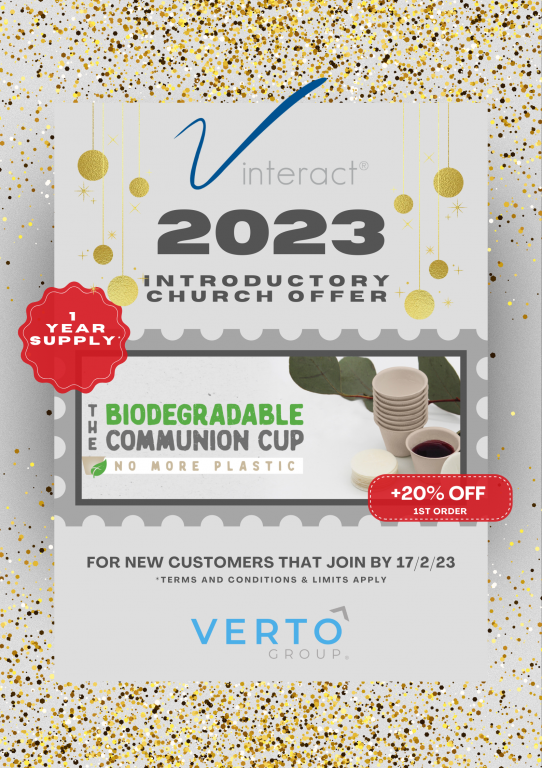 As we journey into 2023 we have a really special offer for new churches that join our platform. We are offering a years supply* of the all-new biodegradable communion cup from our dear friends at ACR. Plus, you will also receive 20% discount on your first order.
New churches must join by COB Friday 17th February 2023 to receive the bonus offer.
The Biodegradable Communion Cup is:
100% Plant Based
Certified Home Compostable
Zero Carbon Footprint
Fits Standard Communion Trays
and best yet... No More Plastic!
Get in quick, to receive this offer!
We can help you get your communications and online payments on track in 2023.... and now we can also help with your environmental footprint too!
Check out The Biodegradable Communion Cup details here.
*Terms and conditions and limits apply. Max 3,000 communion cups provided per client. To be eligible you must be a new client and cannot be used in conjunction with any other offers.